Jim Kelley

Crews reach downed plane
WEEKEND CRASH: Priest's body will be flown to Anchorage.
By Rachel D'oro, ADN March 26, 2002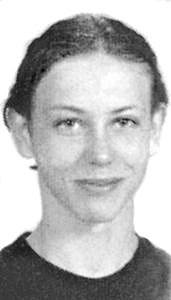 Crews worked Monday to recover the body of a 73-year-old Catholic priest killed in a weekend plane crash in Southwest Alaska.

The Rev. Jim Kelley was the only person in a Piper Cherokee that slammed into a mountain southwest of the village of Manokotak during bad weather Saturday. He had left Dillingham that morning to deliver Palm Sunday Masses in villages around the Bristol Bay region.

"He was one of the finest priests we had. And I would think if he had a say in how he could go home to the Lord, this would be it," said Archbishop Roger Schwietz. "He was doing the two things he loved best: ministering to the people and flying."

Kelley was one of two priests who fly to parishes and missions in the 160,000-square-mile Anchorage Archdiocese. He had been based for the past 11 years at the Holy Rosary church in Dillingham.

Blowing snow and fog Saturday and Sunday hampered recovery efforts. Poor visibility forced the grounding of search helicopters operated by the U.S. Coast Guard and Alaska National Guard.

Late Sunday morning, a volunteer ground searcher from Manokotak, 25 miles southwest of Dillingham, reached the wreckage at 1,100 feet on Tuklung Mountain.

The searcher found the plane upside down on a saddle of the mountain. The plane's wings and landing gear were torn off, said Henry Strub, a pilot and president of the parish council of Holy Rosary.

The searcher pounded on the fuselage but heard no answer, Strub said. With the plane upside down, it was impossible to see inside the windows, he said.

The searcher went for help but search teams were unable to find the site again because of the harsh weather, Alaska State Troopers said.

Crews reached the site Monday morning after the weather cleared.

Kelley's body would be flown to Anchorage for an autopsy, said Brother Charles McBride, spokesman for the archdiocese.

A funeral was planned for April 2 in Dillingham, and a memorial Mass is scheduled for April 3 in Anchorage.

Kelley was remembered as an experienced pilot who flew about 500 hours a year in his ministry to 23 villages from Bristol Bay to the Aleutian Islands. Kelley, a Massachusetts native and a retired U.S. Navy chaplain, had been flying for nearly four decades, Strub said.

"Nothing in this flight would have been above his ability as a pilot," Strub said.